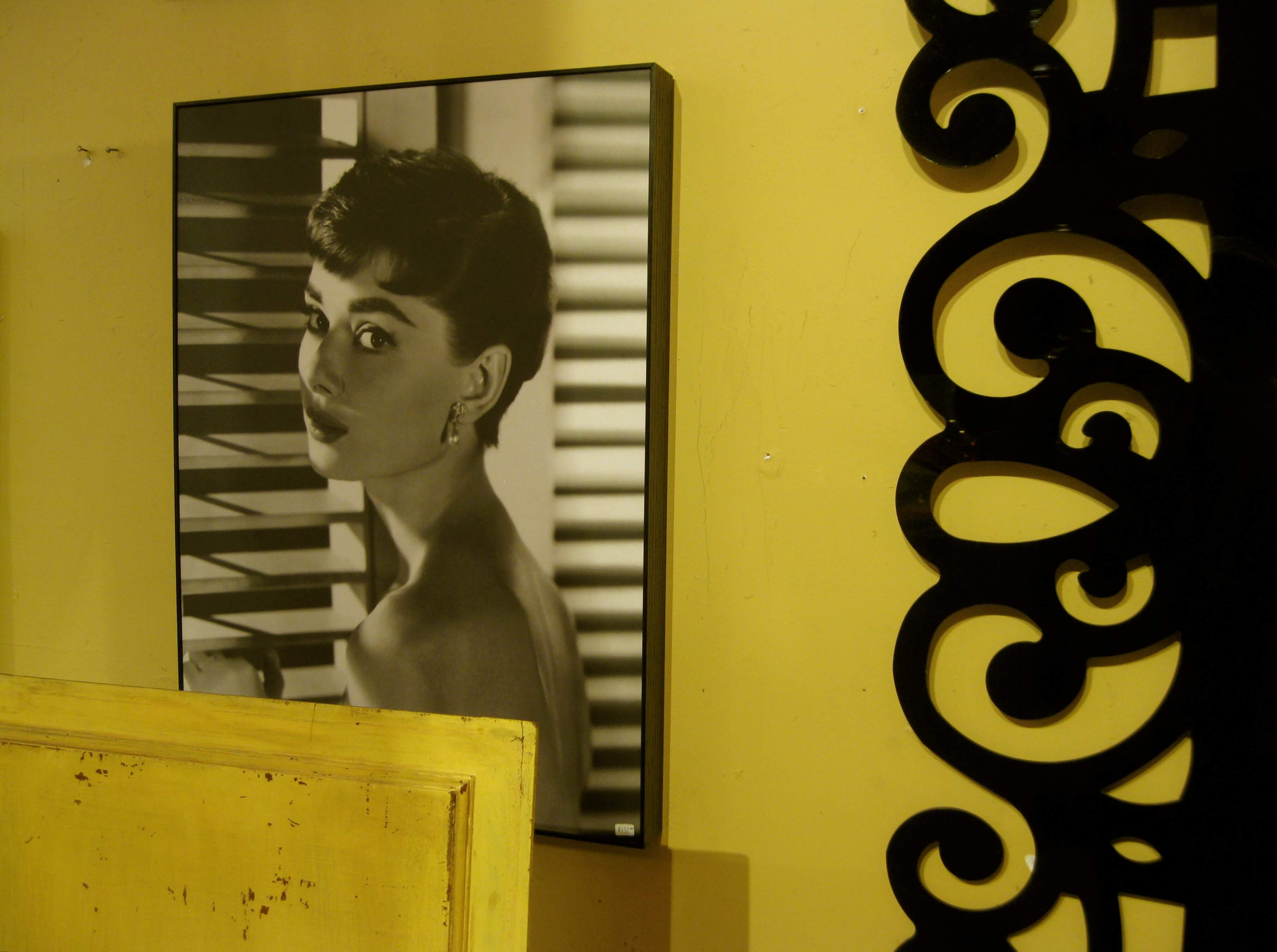 Appropriately, I've been thinking about love in relation to money. Recently, I did some window shopping. My journey took me to Toronto's Yonge Street just north of Davenport where I happened upon a little store called Belle Epoque. Here I discovered a wonderful hodgepodge of modern furnishings, appliances, art and knick-knacks that lightened up my day. Among the items on view was a beautiful poster of the late movie star, Audrey Hepburn.
The image brought back a torrent of memories. And it got me pondering a subject of some importance to us all – romance. The image of Hepburn from years ago got me thinking about a time when I didn't have much green on hand - my student days at university. Just about all of the students I knew back then were short of cash. But somehow we managed. Through student loans, part-time jobs and scrimping and saving, we got by.
Curiously, I'm sure, whenever most of us think about our days as impoverished students, we view them as among some of the happiest times of our lives. Well, a lot of romance between young couples was blossoming back then. And it's a funny thing about being young and in love – a lack of cash may give you bursts of grief, but it's far from being the most important issue in your life. Because the truth is, when you're in love you feel rich even when you haven't got a penny to call your own. And you find creative ways to deal with your impecunious circumstances.
Excuse the grammar, but love don't cost a thing. Whether you're in the process of wooing someone, or in the throes of a heated romance that's eliciting thoughts about a serious lifelong adventure, there are all kinds of ways to enjoy and even celebrate life by spending very little or nothing at all. And to prove it, I've put together a little catalogue of tips for cash-challenged couples who are romantically inclined.
To wit:
Alternatives to that flowery romantic stand by.
There are alternatives to expensive flower bouquets. Firstly, if it's spring or summer, you have at your disposal an array of wildflowers free for the picking. Secondly, if you want to live dangerously, pluck some stems from a garden or park. But be a good citizen and don't be greedy. One beautiful tulip, rose or lilac stem can do the job of a bunch. Meanwhile, if it's fall or winter, find yourself a lovely leaf and press it into a book before presenting it as is or on a sheet of nice paper.
The thought and effort are as sweet and dazzling as the thing.
Fine chocolate is expensive. Fine jewellery more so. Instead of a box of chocolates think about buying just a couple of chocolates. Same holds for candy and other treats. Then make an event out of eating and savouring the sweets together in a cozy indoor spot or someplace outside that you enjoy visiting. As to jewellery, why not make your own? Arts and crafts stores everywhere can help you here. Why, you could even find a small, beautiful stone and glue a ring to it or drill a hole through it for a string necklace. Such items often carry more meaning than costly stuff from stores. My point is, use your imagination.
Music tames the savage money beast.
Here's an alternative to an expensive night on the town for couples without much dough - the simple pleasure of listening to music together. You might consider creating a compilation CD for your partner. You can make it sappy, funny, thoughtful, surprising. And as you get around to listening to the music, maybe prepare a wonderful dinner consisting of the cheapest, freshest food you can find in local fresh food markets. Vegetables straight from the garden are just about as delicious as anything on earth with the addition of a little seasoning, butter or olive oil. Now, light a candle and put on Erykah Badu and friends.
Love is interested in everything.
Engage in life. Enjoy your world together as a couple no matter how much coin is in your pocket. Have fun. Get out and dance or hold a dance party. Don't be afraid to let your hair down. Even if you're bad at dancing, shaking your butt can be a barrel of laughs and you know it's good for you. Sing. Learn songs to woo your partner. Again, talent doesn't matter. It can be a riot. Got a camera? Go on a photo excursion together. The reason? You don't need a reason. Got wheels? Explore your city, strange towns, the countryside. Got shoes? Go for a romantic stroll through a park at dusk. Simply put, get out and about. As the Nike ads say, just do it.
Expect the unexpected.
Thoughtful, imaginative surprises – in addition to spontaneous moments of lust - add vivacity to a romantic relationship. So as a couple spring some surprises on one another now and then. Just try to be sure your timing is appropriate, particularly if the surprise involves sex. Deliver a romantic note or poem to your loved one at work. Or surprise your partner at work for a lunch date consisting of an economical but tasty box lunch you consume in a nearby park or plaza. Likewise, stage a surprise picnic on weekends. Again, I urge you to get your imagination in gear to let your love light shine.
So there you go love monkeys. Just a few thoughts from the heart on behalf of myself and all our counsellors here at Credit Canada. We also are standing by to help the lovelorn with any money and debt issues that may be bringing tears.
Stay in Touch
& Up-to-Date