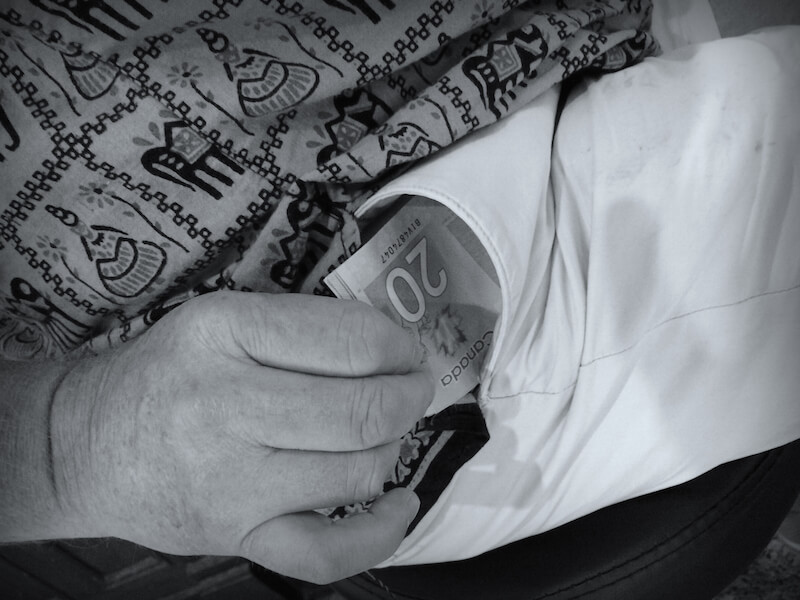 Just when you think you're winning the battle against predatory lending practices, some new development threatens to breach the barricades. My good friend and champion consumer advocate Ellen Roseman over at the Toronto Star brings news that Canadians are increasingly accessing payday loans online, rather that through physical storefronts. This makes for great convenience, of course, but it also carries the potential for big trouble among families and individuals who get behind the eight ball financially, then struggle as they keep seeking new loans to stay afloat payday to payday.
The annual percentage rate (APR), ranges from 443.21 per cent to 599.64 per cent for Cash Money clients in Canada.
By now most of us know the payday loan game. Cheque-cashing places offer the loans with terms of repayment usually lasting only a couple of weeks. A payday loan isn't hard to get. The applicant simply provides identification, proof of income, and a post-dated cheque for the amount of the loan, along with a hefty "service fee" for use of the money. As Ellen points out in her report about payday loans, the service fee can include astronomical interest rates.
"Cash Money, which is licensed in Ontario and other provinces, says that if you borrow $500 for 14 days, you will pay $105 as a finance charge. Your total payment will be $605. That doesn't sound too bad until you see the annual percentage rate (APR), which the company displays in tiny print at the bottom of its rates and terms web page. Ontario does not require payday lenders to disclose the APR, which ranges from 443.21 per cent to 599.64 per cent for Cash Money clients in Canada," Ellen said.
With online payday loans on the rise, we see that sticking within the law may become a sticky matter.
I don't agree with such lending practices, but I can't condemn licensed payday loan companies for doing what they do, provided they stick within the law. As I've said before about payday loan matters, we are all adults here. In a free market, there will always be companies that take advantage of the lending process. It is up to each one of us to take responsibility for the debts we incur, and to fully understand the terms and conditions that pertain to any loan we seek.
With online payday loans on the rise, though, we see that sticking within the law may become a sticky matter among lending companies constantly sniffing out regulatory loopholes for increased profits. Ellen provides insight into the matter. She points to a Consumers Council of Canada (CCC) report released this summer that emphasizes the risks of online payday lending from the consumer's perspective.
Payday loan laws "must be updated to protect consumers from technological changes that render them meaningless."
"Online payday lending is a growing industry in Ontario, posing challenges for consumer protection … Unlicensed lending is simpler to offer online than through a physical location. Given the low cost of establishing a website and the ability to host their website offshore, persons seeking to offer loans without a license face fewer risks and costs online," Ellen said of the CCC findings, which also revealed that while "licensed lenders showed a high level of compliance with provincial rules, unlicensed lenders showed virtually no compliance. There was no middle ground."
In the past, steps were required in Canada and Ontario to keep payday loan companies from overstepping their bounds through questionable fees. My agency, Credit Canada Debt Solutions, and other consumer advocates successfully lobbied for measures assuring consumer protection. Now, with the digital age well underway, we face further challenges in relation to unlicensed online lenders who may not be in compliance with regulations. It appears another battle may be shaping up.
I'm with Ellen when she says, "Now that payday loan laws are in place, they must be updated to protect consumers from technological changes that render them meaningless."
Stay in Touch
& Up-to-Date