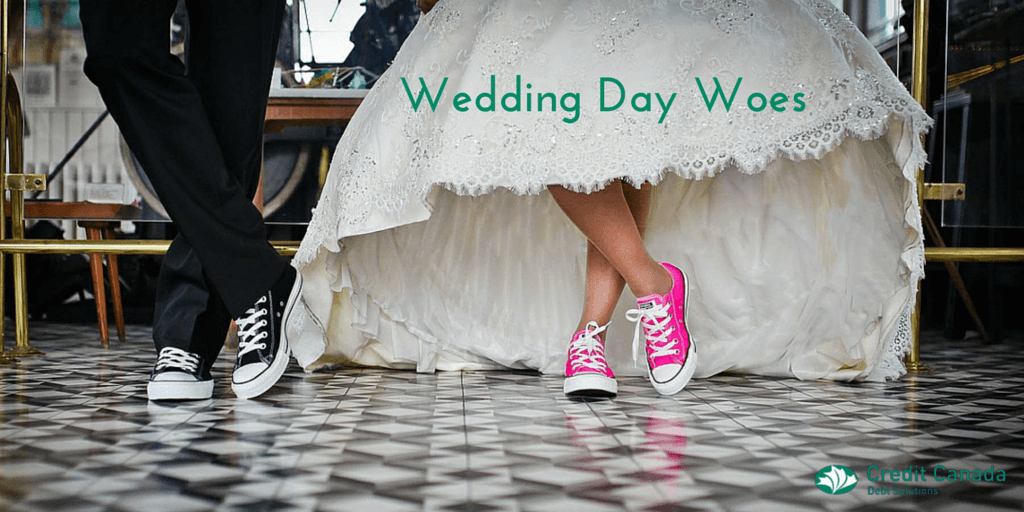 Wedding season is approaching and as anyone who has stood up for their bestie on their big day knows being a bridesmaid or groomsman is not only a time commitment but a financial commitment too. There are the dresses, the tuxes, clothing alterations, the showers, the bachelor and bachelorette parties, Stag and Doe fund-raisers, hair and makeup and the list can go on. How is one to cope with the pressures of staying on a stringent budget while not letting down those we care about on their wedding day?
Firstly, I suggest having a frank chat with the bride or groom to be and let them know what you are comfortably able to afford. It may not be an easy subject to broach but trust me, it's better that they have an idea of your struggle to keep costs from breaking your wedding budget than to suffer in silence or even argue about prices later on. When I was a bridesmaid for my good friend Christine a few years back I did just this and was blessed with whatever the opposite of a Bridezilla may be. A Bridezenna, perhaps? She took into account the needs and preferences of her bridal party members so that we had input into the dress choice (as long as they were aubergine in colour). This alone relieved so much stress for me. Not only could we choose something that was a reasonable price but we chose a dress that all the bridesmaids could easily wear to another event later on. And in fact I have worn that aubergine dress again!
Another great tip from Global news about wedding gifts (almost forgot about that part didn't you) is to be on the ball and select your gift from the registry early on since the most affordable choices often go first. If all that's left is beyond your price range, don't be afraid to split a gift with another bridal party member (after all they too are harbouring the same financial load that you are). This way, the happy couple gets what they need and you stay on budget.
I 'm sure that turning down someone's request for you to be their bridesmaid or groomsman is not an easy thing to do. I don't know that I could refuse in any case. However, I'm convinced that if this is an experience you want to share with your friend then as they say, where there is a will, there is a way. Weddings generally take a year or so to plan which luckily gives everyone a bit of time to save up for expenses. Try to incorporate a "dress fund" into your weekly or monthly budget creation. Even $10 a week will add up to $160 in 4 months time. That $160 dollars will definitely come in handy come bridal boutique time.
So don't let the wedding party woes get you down. Be honest about what you can afford, stick to your budget and then focus on finding the perfect Chip 'n Dale performer for your best friend's big send off!