So you want to buy a home in a big metropolis city like Toronto, but housing prices are through the roof. What options do you have? You could buy a place with a friend or family member. You could wait it out. You could buy a home outside of the city, far away from your work and social circles. Or, you could buy a less expensive home, within the city, in an up-and-coming neighbourhood.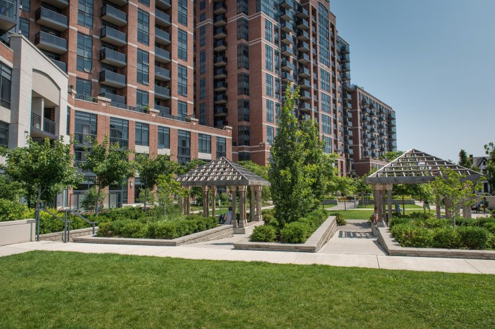 Heintzman Place, Toronto's Junction neighbourhood

What is an "Up-and-Coming" Neighbourhood?
Up-and-coming neighbourhoods are urban areas that are undergoing revitalization. They're still affordable, diverse, and possibly on the brink of becoming hot-spots. All they require is a bit of time and the right combination of investments before they completely transform and their appeal becomes widely appreciated.
Predict the Neighbourhood
Buying in an up-and-coming neighbourhood does require a bit of research. It's important to be clear about your needs and risk tolerance since nothing is guaranteed. Do you like at least some aspects of the current character of the neighbourhood? Is the neighbourhood convenient for your lifestyle? Do you value living in a mixed income community? You'll need to predict how the neighbourhood will change and if those changes will come soon enough to match your expectation. To help with the challenge of predicting the future of a neighbourhood, here's a tip: choose a developer with a strong record of success, building in up-and-coming areas ahead of the curve.
Options for Homes, now a Credit Canada partner, has over 23 years of experience building thriving communities.

Options for Homes is a non-profit developer of condominiums, helping people achieve their dream of becoming homeowners by passing along cost-savings and offering down payment support through the Options Down Payment Loan and Pay It Forward model.
The Junction and the Distillery Districts in Toronto were both up-and-coming areas, and are now among the most sought-after locales in Toronto. What's the other thing they have in common? They're neighbourhoods that Options for Homes selected for developments early enough to pass along great savings to their purchasers.
Options for Homes empowers people to become homeowners, and contributes to neighbourhoods becoming more diverse, inclusive, and dynamic.
Track Record
The Distillery District
One of Options' first developments was in Toronto's historic Distillery District. The three-phased project resulted in the Mill Street, St. Lawrence, and Parliament Square Condominiums. It was completed in 2001 – just two years before the neighbourhood was transformed to an arts, food, and entertainment hot-spot. Before Options purchased the land for the development, the area was industrial and mostly forgotten. In the last decade, homeowners in these condos have had their homes appreciate more than 12 times the purchase price. Even with this equity growth, many homeowners don't plan on selling, preferring to remain in one of Toronto's most dynamic cultural centers.
The Junction
Heintzman Place is another Options development that has contributed to a revitalized streetscape now lined with design stores, indie coffee shops, must-try restaurants, and craft breweries in the Junction neighbourhood. This former railway centre is now attracting droves of prospective home buyers and our purchasers were there first. As the largest of Options' 12 developments to date, this condominium community formerly known as the Village by High Park consists of two towers containing 643 beautiful suites, and boasts a rooftop terrace with spectacular views as well as solar hot water heating and an in-house car sharing service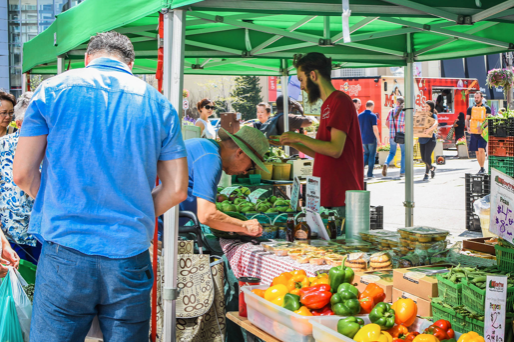 Weston Farmer's Market
What does Options for Homes predict will be the next hot neighbourhood?
Weston Village
Don't write this neighbourhood off because it isn't in the downtown core – travel time from the Weston GO station to Union is just 17 minutes, and Options' newest development, The Humber, will be located only a two-minute walk away. Situated on the banks of The Humber River, this condo will provide spectacular views of the city from almost any suite on the upper floors and easy access to nearby parks and trails along the riverfront.

From the nearest intersection at Weston Road and Lawrence Avenue West, you're less than two minutes from the 401 for easy access across the top of the city east or westbound.

When enjoying your neighbourhood you'll encounter the people, culture and cuisine of a vibrant Spanish, Somali, Italian, Portuguese, Jamaican and Tamil community. If you enjoy cooking you'll love the fact that Weston boasts one of the best and longest running farmers' markets in the city.

Contributing to the demand for this area is Artscape, which will open the Weston hub in 2018 - featuring art exhibits, creative programming spaces, artist live/work lofts and an outdoor area for public gatherings.
With these changes we believe Weston Village has all the right ingredients to become the city's next "it" neighbourhood and deliver some good appreciation to Options' purchasers.

This condominium community is expected to begin sales in early 2018.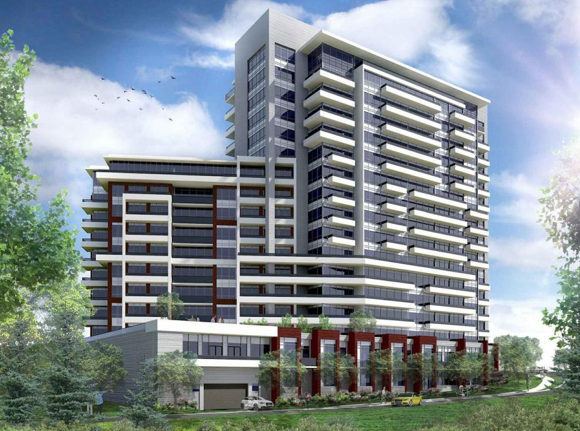 The Humber, Options for Homes
Options for Homes is a non-profit organization that has been providing home ownership opportunities for 23 years. To learn more about how you can get yourself an affordable home in the next "it" neighbourhood, visit www.optionsforhomes.ca
Stay in Touch
& Up-to-Date