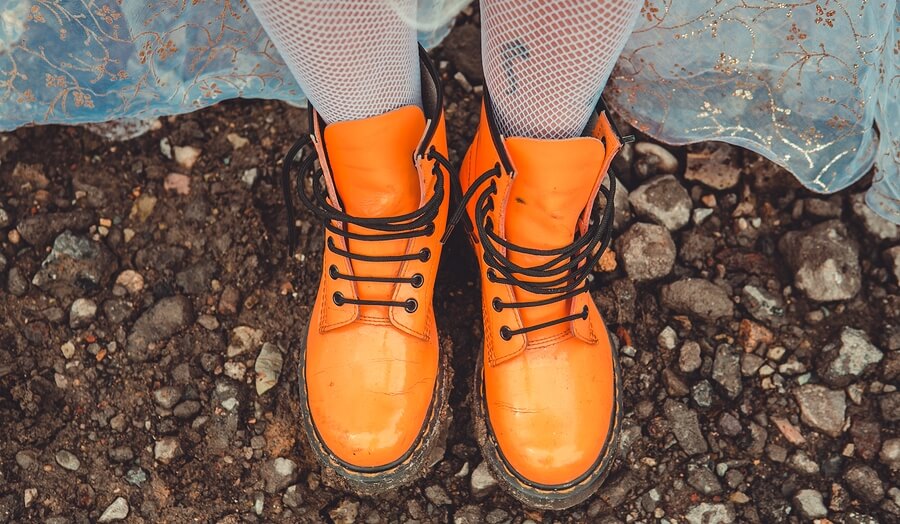 Back in November 2010 Credit Canada hosted our fourth annual Credit Education Week. As in the past an essay contest was held for high school students. The theme for the essay contest (as you may be able to guess from the title of this blog) was: What's the dumbest thing I've ever done with my money and what I learned from it? A large number of the respondents' essays revolved around shopping. Admittedly I've committed some pretty dumb shopping acts of my own in the past, however one of the dumbest things I've done with my money was an act of anti-shopping.
As I'm not a high school student I wasn't able to officially enter the contest but it's not only teenagers that make dumb mistakes with their money and I wanted to share a bit about of my own recent follies. We grown-ups can be and often are just as guilty of being dumb with money.
You see my usual shopping crimes include shoes and boots. It's a weakness that keeps me out of the malls during boxing week. This past Christmas I left a pair of boots at my in-laws house. They are snow birds and would not be back in the country until after Easter. The boots, although impractical in the cold winter months, do accent my winter wardrobe to perfection. The old me thought I 'need' to replace these boots, however the new me discovered two pairs of long forgotten boots slated for repair, while cleaning out storage,and thought 'why buy new boots... just repair these ones'. I should stop to mention here that I originally purchased each pair of boots for $25 and $60 respectively. They were still in pretty good shape and so I figured that replacing the little rubber part on the heel would give them an extra shot at life and save me the cost of replacing the boots stuck at my in-laws that I wouldn't see until well after winter's end.
So off to the shoe repair shop I went. Feeling mighty proud of myself I might add. Once at the repair shop I noticed some other things about one pair of boots (the $60 ones) that needed addressing and I ended up replacing the heals, the soles etc... When the guy in the shop asked me to pay $30 I thought to myself 'expensive considering the original cost of the boots, but still cheaper than buying a new pair'.
A week later I went back to pick up my boots. They looked great and I thought I just might get an extra season out of them yet. However, my feelings of smug self satisfaction about my fiscal responsibility came to a screeching halt when I was presented with the final bill. As it turned out the $30 was merely a deposit and I still owed another $45.00. For those of you not counting that equals $75.00 to repair two pairs of boots that cost me a measly $85.00 to purchase well over 4 years ago. With the boxing week sales I'm sure I could have purchased a new pair of boots for about the same amount or just slightly over my $75.00 "investment" in frugalness.
In conclusion the dumbest thing I've ever done with my money is to not ask questions before agreeing to a service and what I learned from it is that while it's great to be frugal, sometimes it makes sense to spend the extra money. And maybe, just maybe, I have too many shoes.
Comments
Submitted by Susan S (not verified) on Wed, Feb 16, 2011
Hi Linea, thanks very much for sharing your story. And while sometimes it may feel awkward to ask upfront "what will this cost me?" it can avoid that even more awkward moment where you are left standing there wondering what to do - walk away or pay. This is an excellent lesson for those of us who want to avoid those unexpected surprises. And to let everyone know, even us seasoned frugals, that learning a lesson in saving never stops.
Susan S
One of the dumbest things I've done with my money ... I wanted to upgrade from a cell to a smartphone. But now way was I going to pay hundreds of dollars outright. And with cell plan wars progressing, and better deals arriving daily, no way was I going to sign up for a 2 or 3 yr contract just to get a 'free' smartphone. So I wisely surfed eBay for a used phone from a reputable source & found one for $32. The shipping was $20. Since the phone didn't come w/ battery or charge cable, I also had to buy those, which totaled only about $6 combined incl. shipping. But when I received the phone it didn't work, and had to return it for exchange. My mistake was not about buying a used item - that can be a great value. But in my desire for a new phone I brushed aside the fact that a $20 shipping fee added substantially to the overall cost; the cost of shipping the used phone back also did. so my total cost so far equals about $68-70. This, when I could have bought a brand new model from a local company for $110 including shipping, battery & charger with warranty. Haste makes waste!!
Submitted by J (not verified) on Wed, Feb 16, 2011
Signing up for a rogers cell phone contract.
Submitted by Geoff Y (not verified) on Sat, Feb 19, 2011
A few months ago, I responded to an offer for a free credit score report. It required leaving a credit card number with the fine print that after the first free credit score report, a charge of $29.95 would automatically be put on the card each month for the subscription fee for this service. Of course you can cancel anytime. Now I have encountered sales tactics like this before and have always managed to come out ahead of the game by always cancelling after receiving the free offer but this time I slipped up. The next month I noticed a charge on my credit card bill for a service called Privacy Protection. I thought it was a charge for one of the internet services I had ordered and ignored it. I don't even recall if I even noticed the same charge the next month but after the fourth month, I knew that I did not purchase this service. I called the credit card company claiming identity theft but they replied with the phone number for Privacy Protection. Of course once I called the company I realized that I had forgotten to cancel this service. This "free" offer cost me $90. Sadly I am getting too old to play with fire.
Stay in Touch
& Up-to-Date