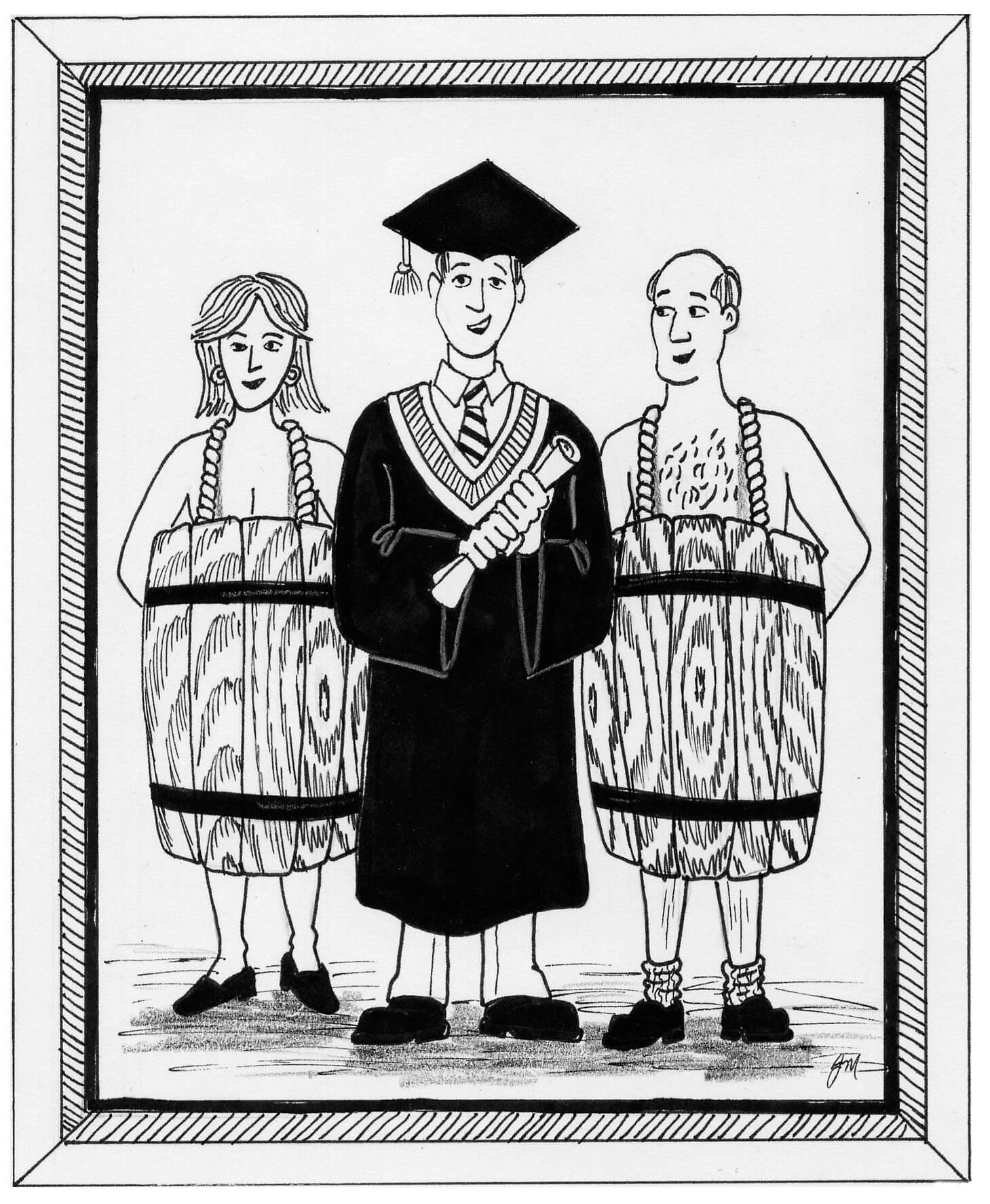 Ahhh ... back to school. The commercial says it all. It really is the most wonderful time of the year! Except for the effect on your pocketbook if you're a parent. As much as you try to emphasize to your children the need to budget and conserve, your advice to them does sometimes feel like it's falling on deaf ears.
In what some refer to as the 21st Century of Entitlement, we all know how demanding kids can be. I happen to have two at home. So far, they've told me the household needs a new computer printer, new software programs and why not throw in a new computer to get ready for another year of hitting the books. Truth be told, there will be no new computer equipment.
Our computer works fine, thank you very much. And that printer, well let's hope I know how to fix it. Still, I know I'm going to have to shell out for some basics before the school buzzers start ringing again. My daughter, bless her soul, has told me her backpack is still good; she can use her pencil case and pencils from last year and really only needs a 'few' things. My son, on the other hand, is a different story. He tells me he needs a whole new wardrobe and could I please just go out and get all his school supplies without him. What can I say? He's going into grade eight. So what's a parent to do? Here are a few suggestions:
1. Do a solid inventory of what you already have. Can you use last year's backpack? Does that raincoat still fit? How about all the pencils and pencil crayons floating around the house. If you put them altogether will they make a complete set? And the fact that they need to be sharpened does not mean you need new ones. Invest in a good quality pencil sharpener. You will never go wrong.
2. Discuss your budget with the kids before you go out. Make sure your children know exactly what you plan to spend and where you are going to spend it. Dollar stores are great for paper and pencils. Avoid buying markers, they are cheap and don't work for very long. You will soon be back buying more.
3. Together with your child, go through his or her closet. Find out exactly what is needed. My son says he needs everything. On closer inspection all he really needs are socks (what happened to all the socks?) and a couple of pairs of jeans. Am I ever glad we did that inspection.
4. If you have more than one child, buy in bulk and split the loot, thereby saving money. If you can find another parent willing to do this with you and your kids, then all the better. For example, Costco offers bulk products that may be too steep in price for the needs of one or two kids but a good economical choice for a group of kids.
5. Pace yourself and your money. Find out what can be bought at a later date. You may need that new binder right away but the fall coat can wait a few weeks before the cool weather sets in. Clothes - like school supplies - will go on sale as the season progresses.
6. If you can hold off, wait a week before making any after-school purchases. Like that stale Halloween candy offered at a fraction of the price after the goblins have made their rounds; school supplies too can be much cheaper a week or two after everyone settles back into class.
7. Before all the fall leaves turn to yellow and orange, remember that green is in. Don't forget about the opportunities to recycle school supplies among younger siblings. This has a great twofold effect. It sends a message to your kids about conserving money and the environment.
8. Now take two aspirin and have a rest!
Stay in Touch
& Up-to-Date