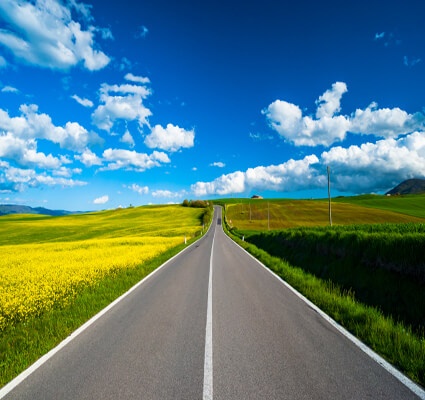 Before you decide to rack up more credit card debt or take out a loan to buy new stuff, consider how spending through a monthly budget is influencing your sense of well being. Turns out that money can buy happiness if you spend it in the right way. Or that, at least, is the conclusion of a recent San Francisco State University study. It found that people who spend on "things" are less happy than those who spend on "life experiences."
That new car, new couch, or remodelled bathroom may provide pleasure for a time, but the novelty soon wears off. A romantic getaway with a mate – or a fun and interesting trip with family or friends – offer more lasting value in the form of experiences and memories that warm the heart and strengthen the soul. I buy that based on personal experience and on the experience of many others I know through work and play. Take for instance a woman I know in Los Angeles who lives what I would call the ideal suburban life.
Let's call her S.B. for short and frame her as a poster girl for The American Dream. She prosperously resides with her husband and teenage daughter in a 5,000 square-foot home in the beautiful desert hills of the city's outskirts. The four-bedroom property comes equipped with a huge pool and patio with a million-dollar view, and a three car garage housing two SUVs and a high-end sports car (the latter purchased as a toy for dad). The family is a handsome, talented trio. S.B. runs her own real estate business, hubby is a pharmaceutical executive, and daughter is a star both academically and athletically in private school.
All the makings, you would think, for a very happy life. But the last time I spoke with her, S.B. was fretting about all kinds of stuff that had come with lots of credit card debt courtesy of her American Express platinum card. "I'm not sure I like the trim between the spacing of the doors - in fact, it's really beginning to bug me," S.B. was saying to me over the phone about a week ago, referring to the new cupboards of the kitchen she had remodelled late last year. This was quite a change of tune from when we spoke earlier around Christmas. At that time she was all giddy about her new kitchen, which she described as something that might appear in the pages of Better Homes and Gardens Magazine.
From her reservations about the cupboards, she went on to tell me about how hubby was chiding her for never using the new, deep clawed-foot bathtub she had installed in the ensuite of the master bedroom at the same time the kitchen was remodelled. "There's still work to be done in the bathroom," she said in a worried way. "That's going to be my personal retreat and I want the right shelves installed for my candles. And anyway, he's one to talk. He got his Audi sports car to help him through his mid-life crisis last summer. After tooling around in it for a couple of months, he rarely ever drives it now." I'm sure many of us could only wish our material troubles matched those of S.B.'s. Such a burden to be able to handle her kind of spending and credit card debt in a monthly budget.
But here's the clincher in the cellphone chat I shared with her. I got on to the subject of a fun trip I had recently taken with a friend, and that led S.B. to reminisce about a 10-day excursion to Maui she had taken with her husband and daughter more than a year ago. In her voice there was a decided change of tone as she went on about the trip: the fun time the family had; the beautiful beaches and surroundings. Indeed, I noticed that as she spoke her sour-puss attitude suddenly took a 180-degree turn for the better. I even detected excitement in her voice when she recalled how the family had taken up scuba diving for the first time, and how they had enjoyed sailing together on turquoise seas in a piloted Catamaran.
Her Hawaiian experience is the first thing that struck me when I read about the San Francisco State University study into money and happiness. S.B.'s attitude classically supported the findings. "To reach their results, researchers interviewed people before and after they made purchases. Prior to the purchase, respondents believed life experiences would make them happier, but material items would be a better use of their money. After the purchase, however, respondents changed their tune, saying that life experiences not only made them happier but were a better way to spend their money," reported Shereen Dindar through Yahoo Canada's Shine On news and chat page. So, will it be a new thing or a new adventure that adds to your credit card debt? Perhaps you should think carefully about that as you give attention to financial planning for the mid-term. You might find that by planning spending around life experiences rather than things, you could end up spending less in the long run. Too many of us try to fill emotional holes in our lives by spending on things. Life experiences, however, provide lasting emotional value that goes far beyond the fleeting pleasure of possessing a new set of kitchen cupboards.
As well, planning for a life experience is usually done out of sincere interest in what the experience offers rather than out of some impulse to own a spanky new thing that also might be desired for the purpose of impressing others. The thoughtfulness behind researching and saving for a life experience makes for closer consideration of appropriate spending within a set budget.