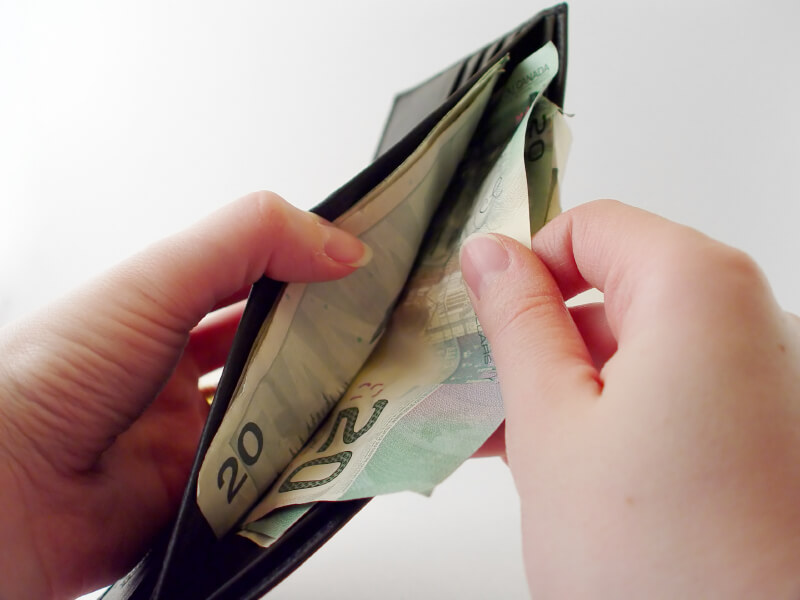 This spring, the Toronto Star reported on women in Ontario's workplace, and the outlook is both revealing and discouraging. Since the recession of 2008, women of retirement age are working more than men, and there is high unemployment among younger women, the Star said, basing its findings on a new study by the Canadian Centre for Policy Alternatives (CCPA). As the study's author Kate McInturff pointed out, "The labour force is a pretty different place depending on what age you are."
I'll add to that by saying personal debt management isn't getting any easier depending on what sex you are. We know at Credit Canada the number of women who come to us is higher than the number of men utilizing our service. The Star illustrated the relationship between employment and debt among women by interviewing Ontario resident Eva Saphir, who at age 70 still works as a counselling psychologist because her pension isn't enough for retirement. She ought to have retired as her 65th birthday approached. By then she had suffered two heart attacks and she knew she had to slow down. However, within a year of living off her pension she realized she had no other choice but to keep working.
Debt management and debt problems arose when she couldn't keep up with her mortgage payments. Today, to make ends meet, she augments her pension income by working four part-time jobs in her field. As Eva told the Star: "It's not easy, but nobody promised me it was going to be easy. My parents were Holocaust survivors and their lives were harder than mine." One has to admire Eva's fortitude, not to mention a humble outlook on life that sees blessings in the midst of a tough situation. My heart goes out to her, and to all women who suffer the indignities of having no choice but to work beyond their retirement years or who are struggling to find employment. They number in the many thousands in Ontario. "For women under 25, they're less likely to be employed and were hit harder by the recession than young men ...
For women over 65, the age we typically see as the retirement age, you see an increase in employment," McInturff told the Star. Ontario is not closing the gender gap in employment or in earnings, according to the Star article. "Between 2007 and 2013, the number of women who stayed in the workforce after age 65 doubled. More than half of working women aged 65 to 69 now work full-time, and at no time in the past decade have so many senior women been in the labour market. In fact, women age 65 and older saw their employment rate increase even faster than men did in this age group, growing from 14 per cent in 2007 to 22 per cent in 2013." At the same time, for young women employment declined by almost double that of young men since the recession. "The majority of women under 25 are working part-time, compared to their male peers, the majority of whom are working full-time …
The number of women earning minimum wage was nearly double that of men at the start of the recession, and that number has only increased. Twelve per cent of women in Ontario now work for minimum wage, compared with 7 per cent of men … Women are three times as likely to work part-time, and those minimum-wage jobs tend to be part-time jobs," the Star said. I have to say, we hear so much talk about how we've progressed in Canada to the point where men and women are treated as equals. But the proof, if you'll excuse the cliché, remains in the pudding.
Perhaps it's time for business and government throughout Ontario to place more emphasis on policy initiatives that support working women, and to re-examine pension initiatives for seniors that reflect the economic realities our elders are facing today. For our part at Credit Canada, we continue to extend a helping hand to old and young alike through credit counselling and debt management services that can make all the difference.
To all the Eva Saphirs out there – and to all the younger women who are burdened by debt and facing an uncertain future – please know that you've got a friend who understands your plight.