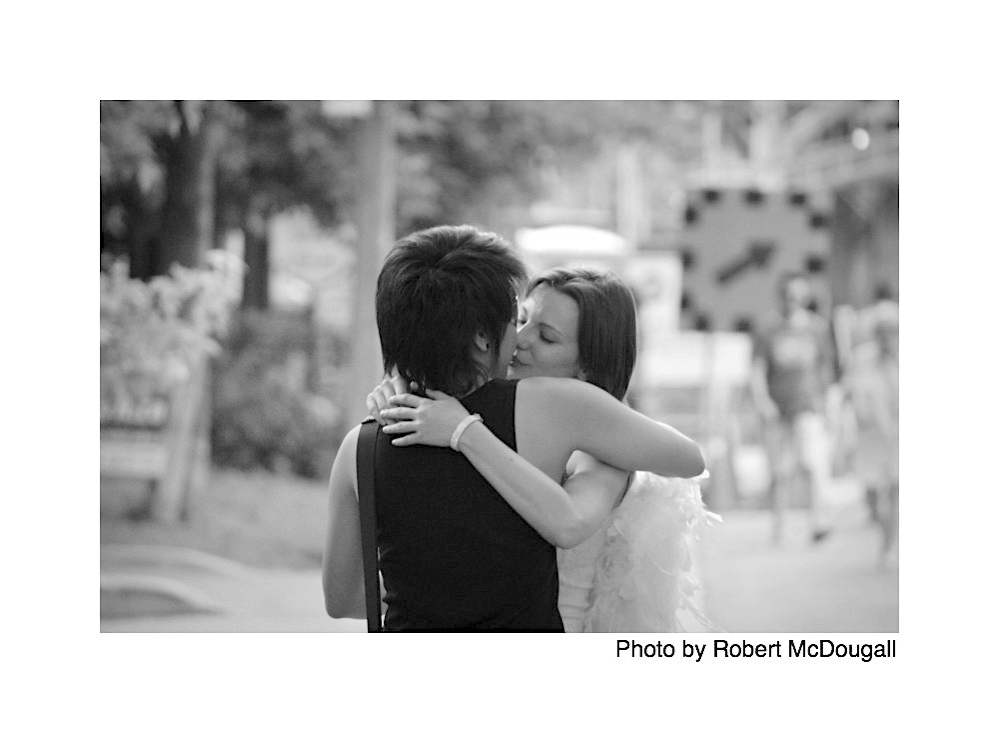 Interesting news preceded WorldPride Week in Toronto this past June when multitudes within the lesbian, gay, bisexual, transgender or queer (LGBTQ) community gathered for what was heralded as an unprecedented occasion. It was the first ever "WorldPride" event held in North America. Streets hosted parades, parks hosted parties, and locals hosted strangers. But as everyone was preparing to whoop it up, a report from the Bank of Montreal (BMO) dropped a bit of rain on the celebration. Indeed, the report raised a few eyebrows as it looked into issues surrounding so-called "pink dollars." Turns out that while same-sex couples in Canada have been making great strides on social and legal fronts in recent years, many of them still face hurdles involving personal financial planning.
As the Wall Street Journal reported online, BMO found that the biggest financial planning hurdles among gay people have to do with "estate planning and accessing workplace benefits. In other cases, same-sex couples are failing to take advantage of group benefits (offered through the workplace) – potentially to avoid disclosing their relationship status." BMO senior wealth planner Chris Buttigieg said that even today full equality for same-sex couples has not been achieved across Canada. "Some legislation still puts unmarried same-sex couples at a disadvantage with respect to certain estate planning issues and not all private sector companies have the workplace benefits policies in place to ensure same-sex couples are treated equitably."
BMO noted there remain instances where current laws hold the potential to ignite family disputes over inheritances since "some provinces only recognize blood relatives, such as parents or siblings, as beneficiaries in cases when a same-sex partner dies without a will." Where homophobic relatives sit down with the gay partner of the deceased kin, anyone can see how sparks could fly. As to same-sex couples who neglect to take advantage of group benefits, BMO spokesman Gavin Clark said that to obtain the benefits, the gay partners must announce that they are in a fully-committed relationship. Apparently, even in 2014, lots of gay people still fail to do so, perhaps out of fear, neglect, or a combination of the two. Clark said many members of the LGBTQ community "fail to even see the need to do a financial plan."
According to the Wall Street Journal article, BMO is urging members of the LGBTQ community to take their rights "more seriously." We're all for that at my agency, Credit Canada Debt Solutions. We believe that both rights and responsibilities ought to be taken very seriously in relation to financial planning by all Canadians, regardless of sexual orientation.
In terms of rights, it's hardly worth mentioning that all of us must be treated equally under the law. Since 2005, federal legislation in Canada has recognized same-sex marriages. Moreover, since 2001, our tax laws have put gay couples and same-sex common-law partners on equal footing with heterosexual couples. These governing principles send a clear message to public-private sector organizations everywhere that there is no longer room in Canada for rules and policies promoting sexual discrimination. In terms of responsibilities, I'd say BMO has hit on the need for improved financial literacy and better financial planning practices among members of the LGBTQ community. Financial illiteracy and/or fear may need to be overcome so that everyone shares in all benefits and opportunities available to all citizens.
Something of further note struck me about BMO's interest in the gay community. As stated in the Wall Street Journal article, "BMO is tailoring financial planning services for LGBTQ customers at a time when a variety of companies are increasingly chasing the so-called pink dollars of the LGBTQ community. BMO's larger rival Toronto-Dominion Bank has also made strides in this area. Both banks are wise to pay attention to the pink dollars, not only for reasons involving social responsibility, but for reasons of practicing smart business.
"Statistics show that members of the community often earn higher incomes. BMO points to a 2012 study by Protean Strategies that found one-third of the Canadians in this community earned more than C$100,000 a year ($92,050). Overall in Canada, the community's spending power is estimated at up to C$100 billion."
Certainly all those "pink" bills are equal in status to any green ones.
Stay in Touch
& Up-to-Date